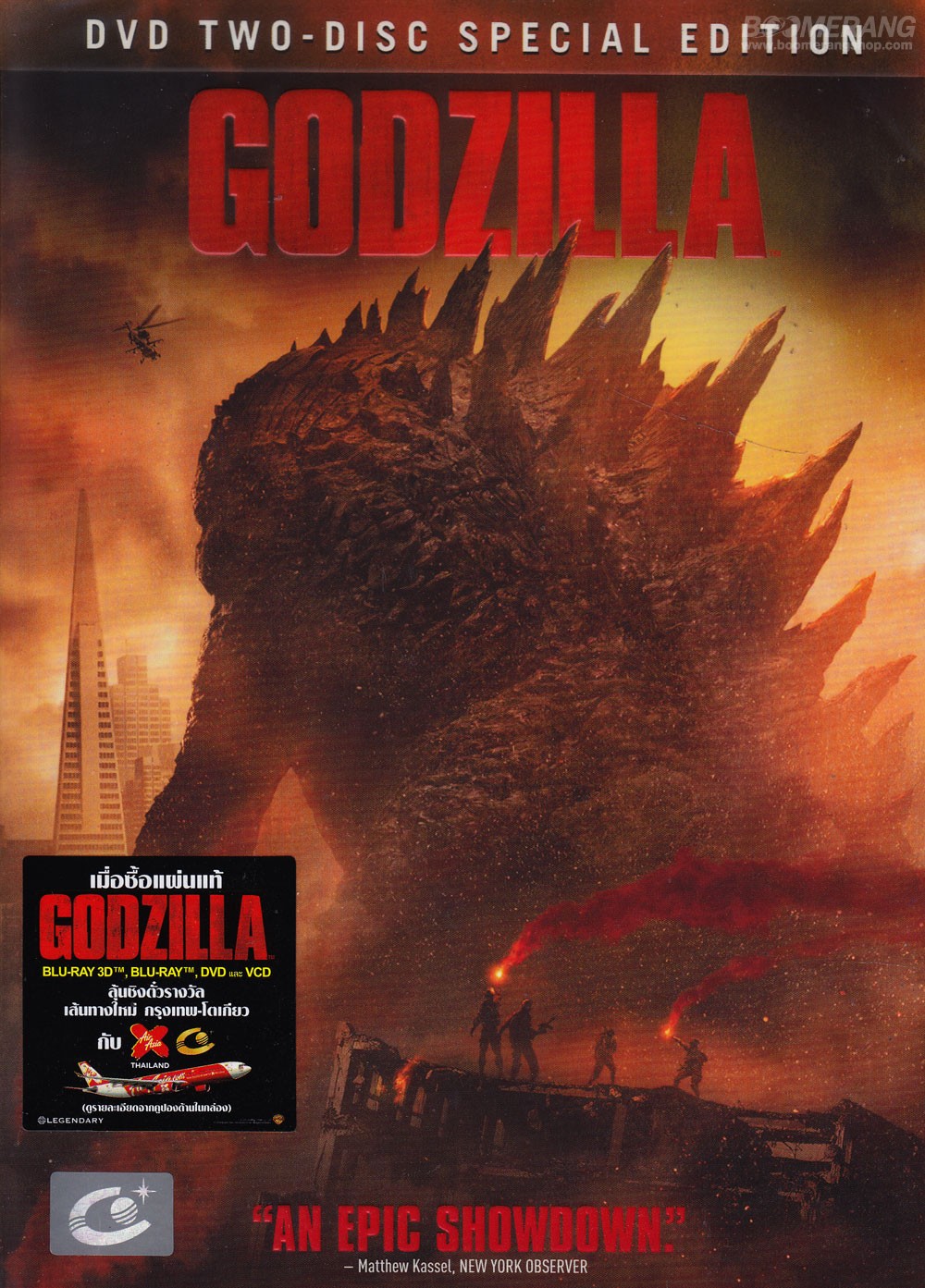 Click for larger image and over views
Godzilla (2014) /ก๊อตซิลล่า (2014) (DVD SE 2 Disc) (Reprice)
Format: DVD (3)
UPC: 8858988819327
Product Status
Shipping & Pickup

Checking stock...
SRP (Baht) :

399.00

Our Price (Baht) :

239.00
Click to see shopping cart
details or checkout.

Release Date :

22/09/2014

Genres :

Action, Sci-Fi, Thriller

Aspect Ratio :

16:9 LB

Language :

Disc 1: English 5.1, Portuguese 5.1, Spanish 5.1, Thai 5.1 | Disc 2: English

Subtitles :

Disc 1: English, Portuguese, Spanish, Chinese, Bahasa Indonesia, Korean, Thai | Disc 2: English, Chinese, Spanish, French, Thai

Number of discs :

2

Package :

DVD

Rated :

PG-13
Discover explosive new evidence not contained in the film that unravels the massive cover-up to keep Godzilla's existence a secret in

- OPERATION: LUCKY DRAGON

- MONARCH: THE M.U.T.O. FILE THE GODZILLA REVELATION




Plus, get the lowdown on this legendary monster in

- GODZILLA: FORCE OF NATURE

- And More!
Actors :

CJ Adams, Elizabeth Olsen, Ken Watanabe, Richard T. Jones, Juliette Binoche, Bryan Cranston

Directors :

Gareth Edwards

Studio :

Warner Bros. Pictures

Run Time :

123 mins

Synopsis :

In this gritty, realistic sci-fi action epic, the Godzilla franchise returns to its roots as one of the world's most recognized monsters. Directed by Gareth Edwards and featuring an all-star international cast, this spectacular adventure pits Godzilla against malevolent creatures that, bolstered by humanity's scientific arrogance, threaten our very existence.