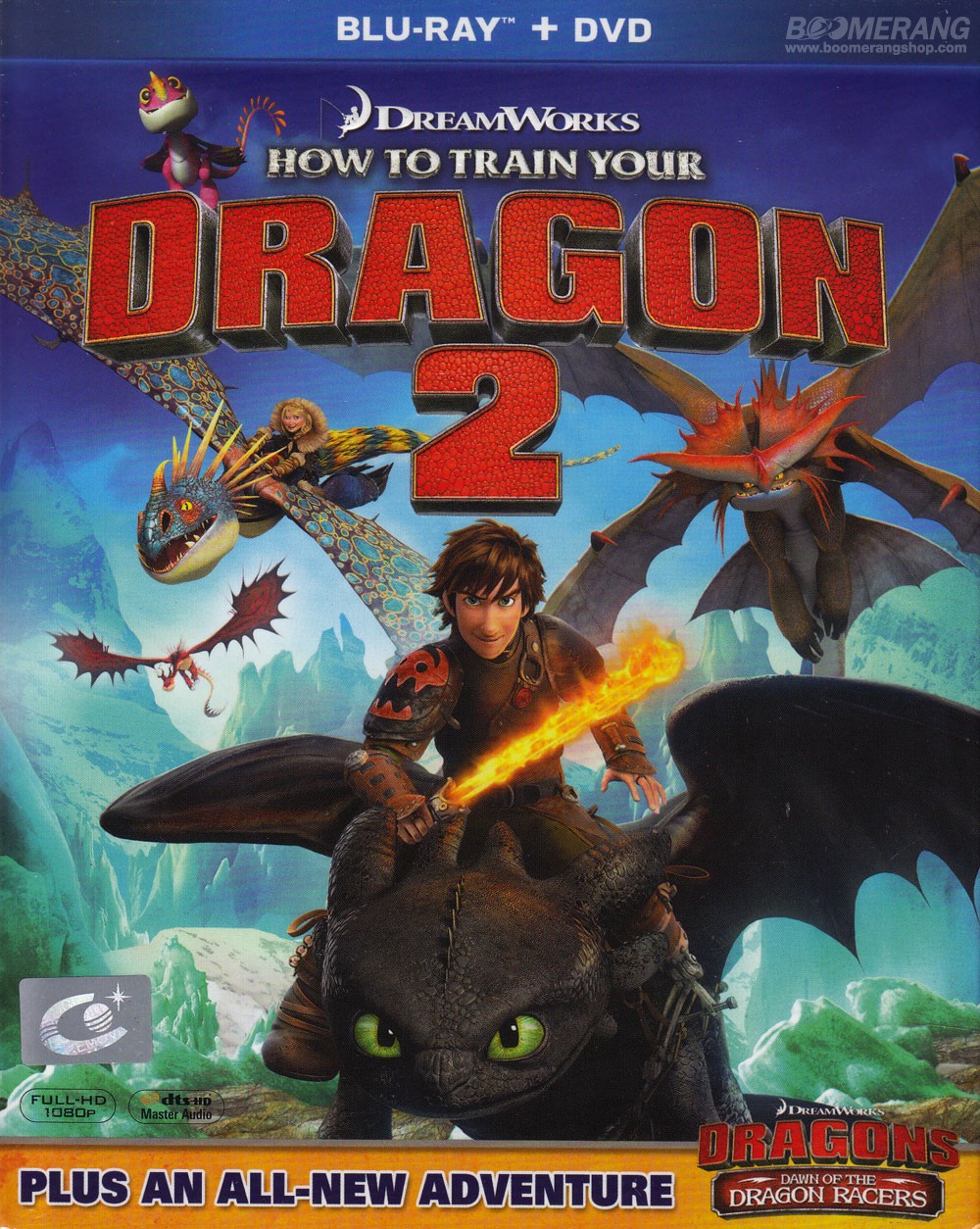 Click for larger image and over views
How To Train Your Dragon 2 /อภินิหารไวกิ้งพิชิตมังกร 2 (Blu-ray + DVD)
Format: Blu-ray
UPC: 8858988821078
Product Status
Shipping & Pickup

Checking stock...
SRP (Baht) :

799.00

Our Price (Baht) :

699.00
Click to see shopping cart
details or checkout.

Release Date :

13/11/2014

Genres :

Action, Adventure, Animation, Cartoon, Children, Comedy, Family, Fantasy

Aspect Ratio :

1080p Full HD 16:9 Letter Box | 2.35:1

Language :

English 5.1, English AD 5.1, Thai 5.1, Spanish 5.1, French 5.1, Portuguese 5.1, Hindi 5.1, Tamil 5.1, Telugu 5.1, Vietnamese 5.1

Subtitles :

English, Thai, Spanish, French, Portuguese, Indonesian, Malay, Tamil, Telugu, Vietnamese

Number of discs :

2

Package :

Blu-ray + DVD

Rated :

PG
- Dawn of the Dragon Racers

- Hiccup's Inventions in Flight

- Commentary by Simon Otto, Bonnie Arnold, Dean DeBlois and Pierre-Olivier Vincent

- Holiday Favorites

- World of DreamWorks Animation









Actors :

Kristen Wiig, Christopher Mintz-Plasse, Jonah Hill, Gideon Emery, America Ferrera, Jay Baruchel, Gerard Butler, Andrew Ableson, Craig Ferguson, Cate Blanchett, Djimon Hounsou, T.J. Miller, Kit Harington

Directors :

Dean Deblois

Studio :

20th Century Fox

Run Time :

102 mins

Synopsis :

From the Academy Award nominated film How to Train Your Dragon comes the next chapter in the epic trilogy. When Hiccup and Toothless discover a secret ice cave filled with hundreds of wild dragons and a mysterious Dragon Rider, the two friends find themselves at the center of an epic battle to save the future of men and dragons! Also includes the all new adventure How to Train Your Dragon: Dawn of the Dragon Racers!