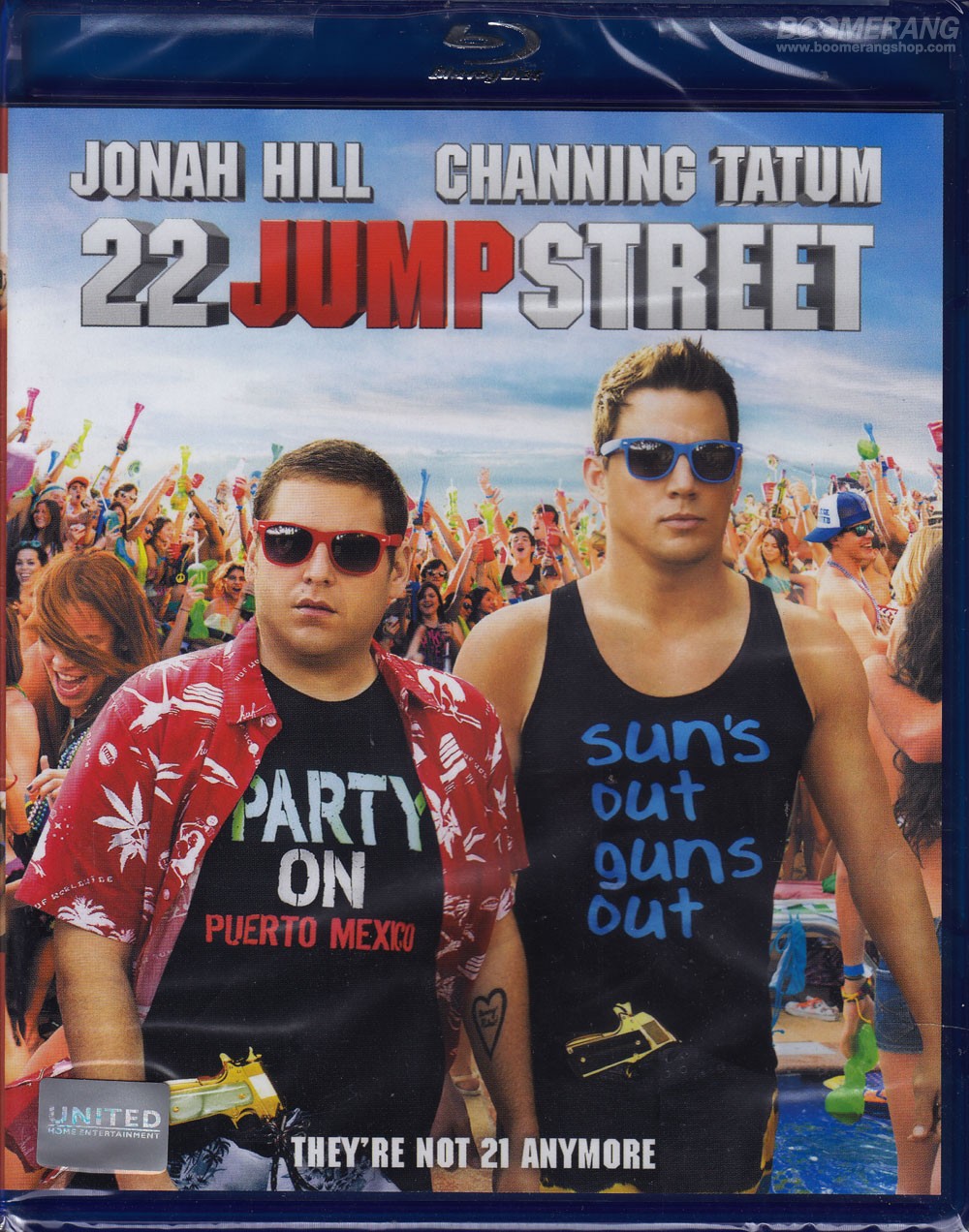 Click for larger image and over views
22 Jump Street /สายลับรั่วป่วนมหาลัย (Blu-ray) (Reprice)
Format: Blu-ray
UPC: 8858988735429
Product Status
Shipping & Pickup

Checking stock...
SRP (Baht) :

799.00

Our Price (Baht) :

699.00
Click to see shopping cart
details or checkout.

Release Date :

11/12/2014

Genres :

Action, Comedy

Aspect Ratio :

1080p HD Widescreen 2.40:1

Language :

English 5.1 DTS HD MA, Spanish, Thai 5.1 (DD)

Subtitles :

Chinese Simplified, Chinese Traditional, English, Indonesia / Bahasa, Korean, Spanish, Thai

Number of discs :

1

Package :

Blu-ray

Rated :

R
- 5 Deleted & Extended Scenes

- The Perfect Couple of Directors

- Commentary with Directors Phil Lord & Chris Miller, Jonah Hill and Channing Tatum




- 17 Additional Deleted & Extended Scenes

- 4 Additional Line-O-Ramas

- Everything is Better in College

- The Perfect Line: Ad-Libbing on Set

- The Dramatic Interpretation of "22 Jump Street" -- The Version Without the Jokes!

- Don't Cut Yet: The Mr. Walters Prison Scene -- New Recruits: Casting "22 Jump Street"

- Extended 200K & McQuaid Football Video
Actors :

Channing Tatum, Jonah Hill, Wyatt Russell, Amber Stevens, Ice Cube, Nick Offerman, Caroline Aaron, Craig Roberts, Peter Stormare

Directors :

Christopher Miller, Phil Lord

Studio :

Sony Pictures

Run Time :

112 mins

Synopsis :

After making their way through high school (twice), big changes are in store for officers Schmidt (Jonah Hill) and Jenko (Channing Tatum) when they go deep undercover at a local college. But when Jenko meets a kindred spirit on the football team, and Schmidt infiltrates the bohemian art major scene, they begin to question their partnership. Now they don't have to just crack the case - they have to figure out if they can have a mature relationship.