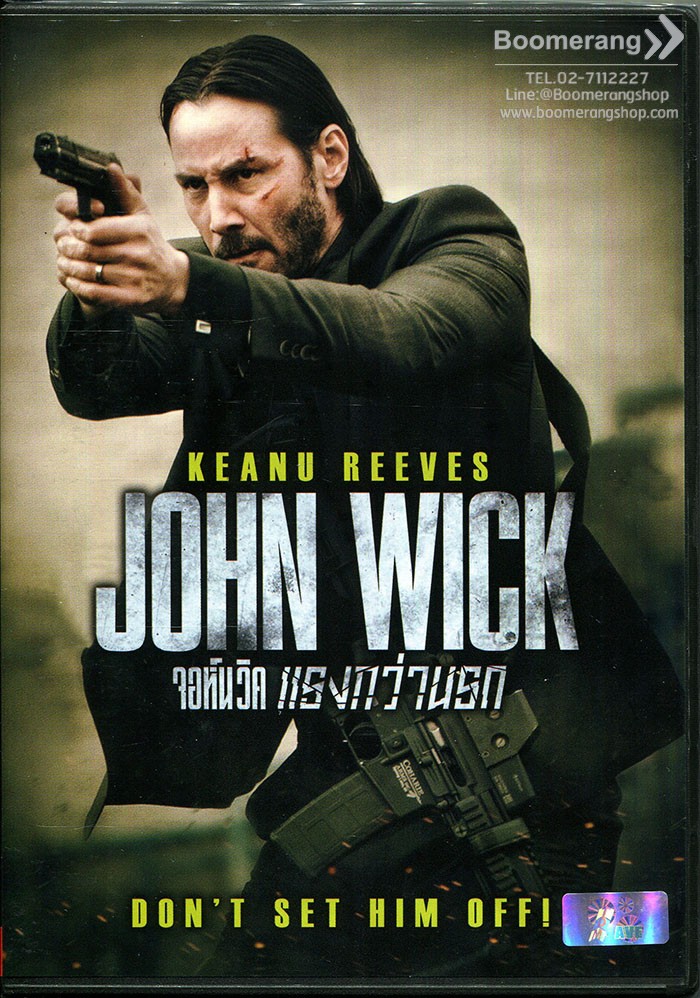 Click for larger image and over views
John Wick/จอห์น วิค แรงกว่านรก (Reprice)
Format: DVD (3)
UPC: 8858876743932
Product Status
Shipping & Pickup

Checking stock...
SRP (Baht) :

150.00

Our Price (Baht) :

99.00
Click to see shopping cart
details or checkout.

Release Date :

10/09/2015

Genres :

Action, Thriller

Aspect Ratio :

Anamorphic Widescreen 16:9

Language :

English 5.1, Thai 5.1

Subtitles :

English, Thai

Number of discs :

1

Package :

DVD

Rated :

R
Actors :

Alfie Allen, Adrianne Palicki, Michael Nyqvist, Bridget Moynahan, Dean Winters, Ian McShane, Willem Dafoe, John Leguizamo, Keanu Reeves

Directors :

Chad Stahelski, David Leitch

Studio :

Thunder Road Pictures, 87Eleven, MJW Films

Run Time :

101 Mins.

Synopsis :

เรื่องย่อ : John Wick บอกเล่าเรื่องราวของ จอห์น วิค (คีอานู รีฟส์) นักฆ่าผู้ครบเครื่องไปด้วยความโหดและเก่งกาจ ที่ขอตัดสินใจล้างมือจากการเป็นนักฆ่าหมายเลข 1 เพื่อเริ่มต้นใช้ชีวิตใหม่อย่างสงบ แต่การหันหลังให้โลกของนักฆ่าสำหรับเขาอาจไม่ใช่เรื่องง่าย เมื่อต้องถูกหมายหัวจากหัวหน้าแก๊งอาชญากรที่โหดเหี้ยมที่สุดในนิวยอร์กอย่างไม่ลดละ จอห์น วิค จึงต้องปลุกสัญชาตญาณนักฆ่าในตัวขึ้นมาอีกครั้ง พร้อมทำทุกวิถีทางเพื่อเอาชีวิตรอดและแก้แค้นในแบบหมัดแลกหมัด กระสุนแลกกระสุน ถึงแม้ว่าคู่ปรับตรงหน้าจะเป็นอดีตเพื่อนนักฆ่าที่เขาเคยเชื่อใจที่สุดก็ตาม




When sadistic young thugs senselessly attack John Wick - a brilliantly lethal ex-assassin - they have no idea that they've just awakened the boogeyman. With New York City as his bullet-riddled playground, Wick embarks on a merciless rampage, hunting down his adversaries with the skill and ruthlessness that made him an underworld legend.