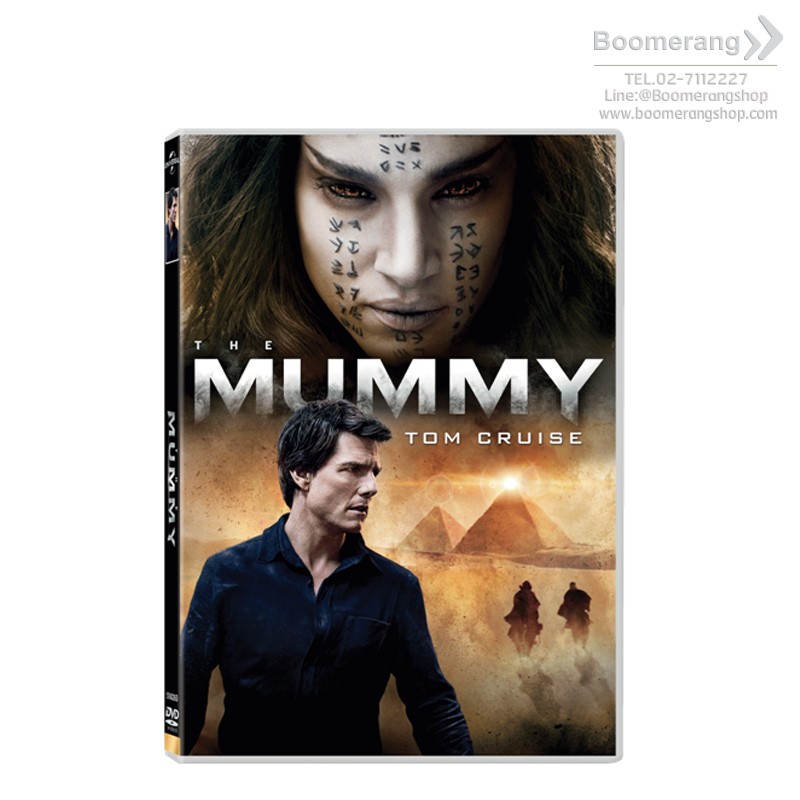 Click for larger image and over views
Mummy,The (2017)/เดอะ มัมมี่ (SE)
Format: DVD (3)
UPC: 8858988844350
Product Status
Shipping & Pickup

Checking stock...
SRP (Baht) :

359.00

Our Price (Baht) :

189.00
Click to see shopping cart
details or checkout.

Release Date :

27/09/2017

Genres :

Action, Adventure, Fantasy

Aspect Ratio :

Anamorphic Widescreen 2.40:1

Language :

English Dolby Digital 5.1, Brazilian Portuguese Dolby Digital 5.1, Latin American Spanish Dolby Digital 5.1, Thai Dolby Digital 5.1

Subtitles :

English SDH, Brazilian Portuguese, Cantonese, Complex Mandarin, Indonesian, Korean, Latin American Spanish, Thai

Number of discs :

1

Package :

DVD SE

Rated :

PG-13
- Deleted & Extended Scenes

- Life in Zero-G: Creating the Plane Crash

- Becoming Jekyll and Hyde

- Nick Morton: In Search of a Soul

- Ahmanet Reborn Animated Graphic Novel
Actors :

Tom Cruise, Sofia Boutella, Annabelle Wallis

Directors :

Alex Kurtzman

Studio :

Universal Pictures, Dark Universe

Run Time :

110 Mins.

Synopsis :

เรื่องย่อ: The Mummy การกลับมาอีกครั้งของภาพยนตร์ผจญภัยในแดนอียิปต์ เมื่อวิญญาณร้ายของมัมมี่ถูกถูกกักขังไว้นานหลายพันปีถูกปลุกให้ฟิื้นขึ้นมา นำทีมการผจญภัยครั้งโดยทอม ครูซ




Though safely entombed in a crypt deep beneath the unforgiving desert, an ancient princess, whose destiny was unjustly taken from her, is awakened in our current day bringing with her malevolence grown over millennia, and terrors that defy human comprehension.