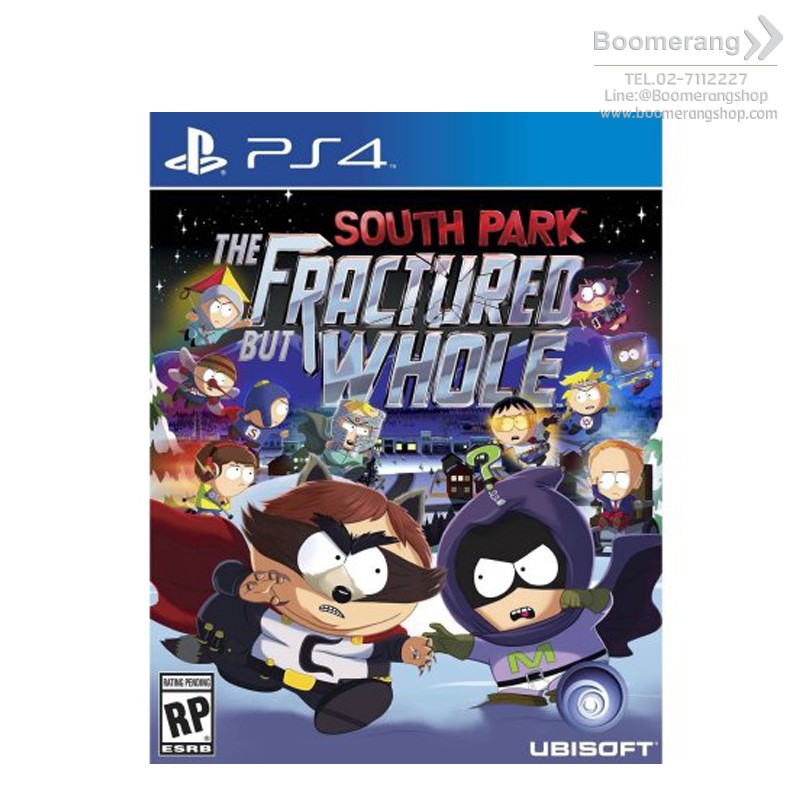 Click for larger image and over views
South Park: The Fractured But Whole (Game-PS4) (รูปปกอาจมีการเปลี่ยนแปลง)
Format: Game-PS4
UPC:
Product Status
Shipping & Pickup

Checking stock...
SRP (Baht) :

1,790.00

Our Price (Baht) :

1,790.00
Click to see shopping cart
details or checkout.

Release Date :

17/10/2017

Number of discs :

1

Package :

PS4 Case
Actors :

South Park: The Fractured But Whole

Studio :

Ubisoft San Francisco

Synopsis :




From the creators of South Park, Trey Parker and Matt Stone, comes South Park: The Fractured But Whole, a sequel to South Park: The Stick of Truth, winner of 25 video game awards.

Players will once again assume the role of the New Kid. As the newest member of Coon and Friends, you must create your own superhero, build up your notoriety, and use your superpowers to save South Park. Only then will Coon and Friends take their rightful place as the greatest team of superheroes ever assembled, and get the movie deal they so richly deserve. In a city gripped by chaos, Coon and Friends rise to save the day.




A Hero's Origin Revealed

Every hero has a beginning. Are you an alien, a high-tech wonder, or a genetically altered mutant? Create your own one-of-a-kind costume, craft your origin story, and build out your unique superpowers to become the hero this city needs.




Explore South Park at Night

Not only has South Park grown with new places to explore and new characters to discover, but when the sun sets, havoc and chaos reign as the seedy underbelly of South Park comes alive. At night, a whole new world opens up where your alter ego can harness its powers to do whatever it takes to save the town.