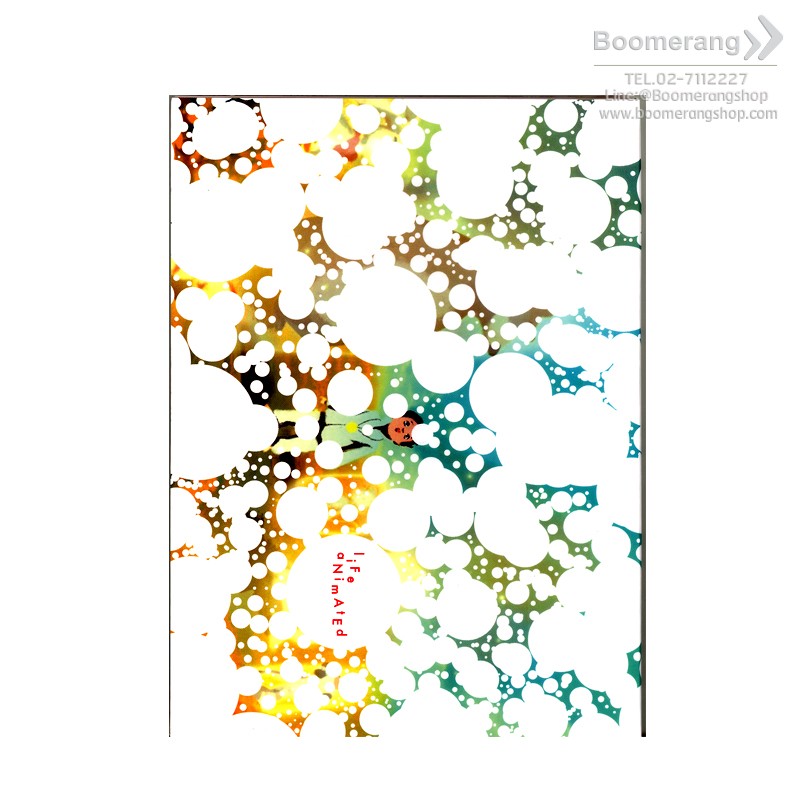 Click for larger image and over views
Life, Animated/ขอบคุณนะที่โลกนี้มีการ์ตูน
Format: DVD (3)
UPC: ไม่มี
Product Status
Shipping & Pickup

Checking stock...
SRP (Baht) :

289.00

Our Price (Baht) :

289.00
Click to see shopping cart
details or checkout.

Release Date :

06/10/2017

Genres :

Animation, Documentary, Drama

Aspect Ratio :

Windscreen 16:9

Language :

English 5.1

Subtitles :

Thai

Number of discs :

1

Package :

DVD SE

Rated :

PG
Actors :

Jonathan Freeman, Gilbert Gottfried, Alan Rosenblatt

Directors :

Roger Ross Williams

Studio :

A&E IndieFilms, Motto Pictures, Roger Ross Williams Productions

Run Time :

89 Mins.

Synopsis :

เรื่องย่อ : Life, Animated

เมื่อครอบครัวหนึ่งต้องประสบปัญหา ลูกชายในวัย 3 ขวบของเขา เปลี่ยนพฤติกรรมจากเด็กร่าเริง เป็นเด็กเงียบ ไม่พูดคุย หรือติดต่อสัมพันธ์กับทุกคนรอบข้าง ครอบครัวจึงพยายามทำทุกทางจนเกือบจะสิ้นหวัง แต่แล้วเด็กชายก็กลับมาสื่อสารกับผู้คนรอบข้างอีกครั้ง นึกไม่ถึงว่า วันหนึ่งปาฏิหาริย์นั้นจะเกิดขึ้นจริงๆ.. ด้วยพลังมหัศจรรย์อันเร้นลับของ "การ์ตูนดิสนีย์"




Owen Suskind was a boy of considerable promise, until he developed autism at the age of 3. As Owen withdrew into his silent state, his parents almost lost hope that he find some way to interact with his world in some meaningful way. However, that way was found through animated films, especially those of the Walt Disney Company, which provided Owen a way to understand the world through its stories to the point of creating his own. This film covers the life of Owen and how he manages to become as functional as possible with the help of Disney and his family to the point of having his own life. However, Owen soon learns as well that there is more to real life than what Disney can illustrate in animation even as his family prepares itself for an uncertain future with him.