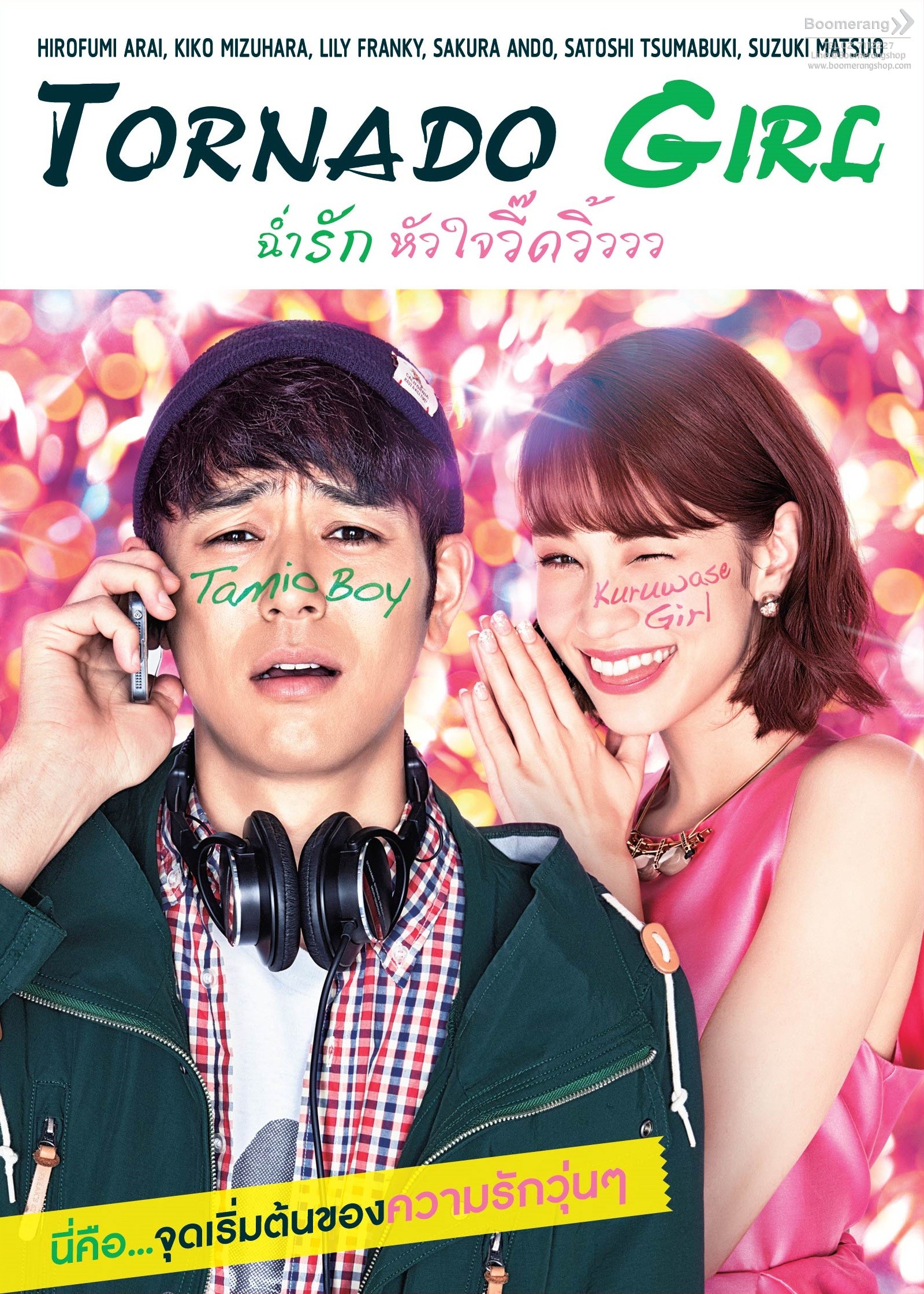 Click for larger image and over views
Tornado Girl/ฉ่ำรัก หัวใจวี๊ดวิ้ววว (SE)
Format: DVD (ALL)
UPC: 8859125480196
Product Status
Shipping & Pickup

Checking stock...
SRP (Baht) :

359.00

Our Price (Baht) : 189.00
Promotion Price (Baht) :

99.00
Click to see shopping cart
details or checkout.

Release Date :

15/05/2019

Genres :

Comedy, Asia, Japanese, Romance

Number of discs :

1

Package :

DVD

Rated :

PG-13
DVD

Run Time: 99 mins

Aspect ratio: Anamorphic Widescreen 16:9

Audio: Japanese 5.1, Thai 5.1

Subtitles: English, Thai






Synopsis :




Thirty-five-year-old Yuji Koroki likes singer Tamio Okuda. He is useless with women in the tradition of films like Train Man or My life Changed When I Went To A Sex Parlour. He works at a popular magazine and has a difficult time with the banter of those coworkers around. There is Akari though and is lovely and flaunting and hence desirable and attractive to Yuji and all men. With love comes misery however as Yuji is soon deep in both.