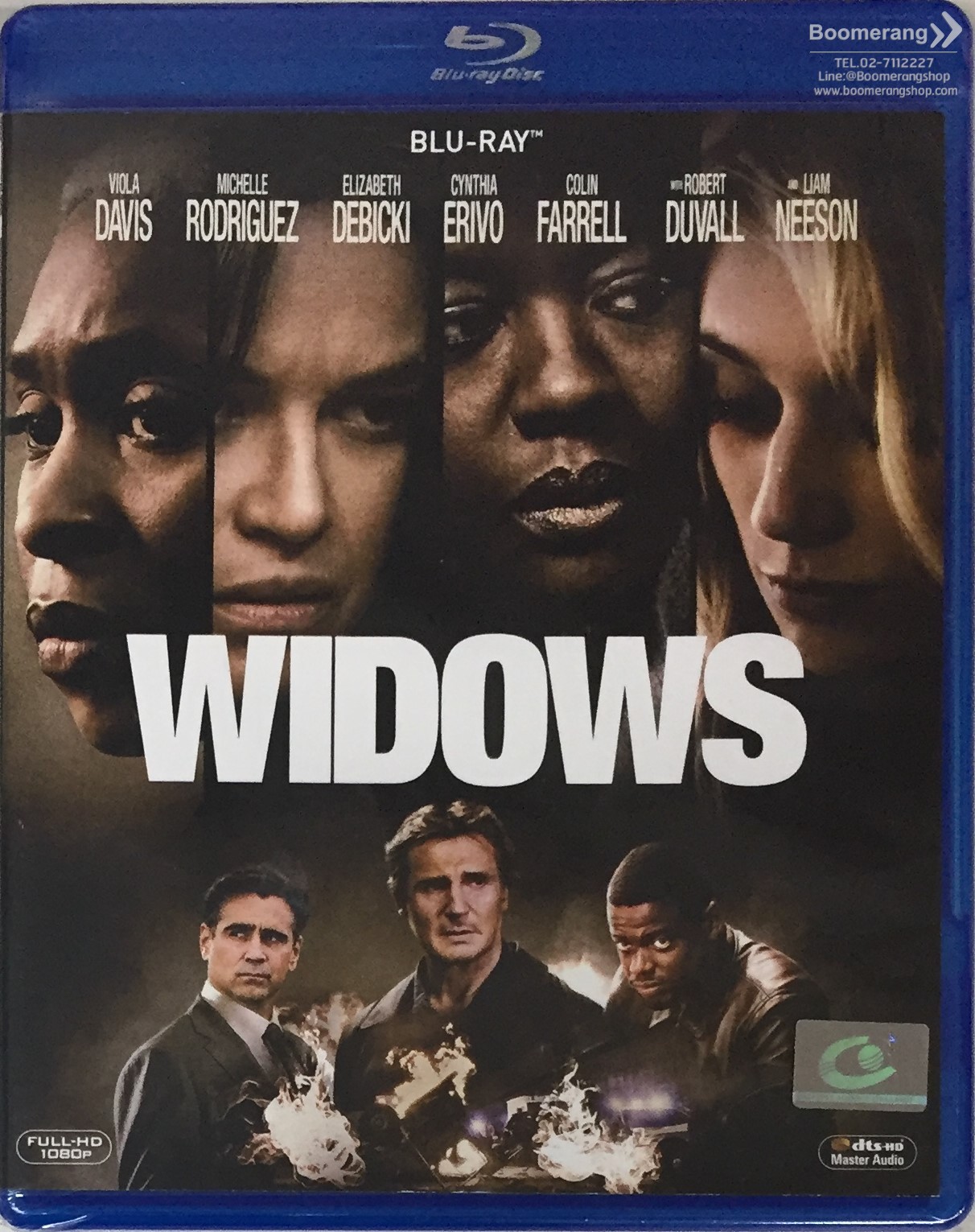 Click for larger image and over views
Widows/หม้ายสาวล้างบัญชีหนี้ (Blu-ray)
Format: Blu-ray
UPC: 8858988852287
Product Status
Shipping & Pickup

Checking stock...
SRP (Baht) :

899.00

Our Price (Baht) :

849.00
Click to see shopping cart
details or checkout.

Release Date :

13/03/2019

Genres :

Drama, Thriller

Number of discs :

1

Package :

Blu-ray

Rated :

R
Blu-ray

Run Time: 129 mins

Aspect ratio: 1080p HD Widescreen 2.39:1

Audio: English DTS HD MA 7.1, Thai Dolby Digital 5.1, Russian DTS 5.1, Czech Dolby Digital 5.1, Hindi Dolby Digital 5.1, Hungarian Dolby Digital 5.1, Polish Dolby Digital 5.1, Turkish Dolby Digital 5.1, Ukrainian Dolby Digital 5.1

Subtitles: English, Thai, Russian, Arabic, Bulgarian, Cantonese, Croatian, Czech, Estonian, Greek, Hebrew, Hindi, Hungarian, Icelandic, Indonesian, Korean, Latvian, Lithuanian, Malay, Mandarin, Polish, Romanian, Serbian, Slovak, Slovenian, Turkish, Ukrainian, Vietnamese




Blu-ray Feature Film + Special Features

> Widows Unmasked: A Chicago Story (3-Part Documentary)

- Plotting The Heist: The Story

- Assembling The Crew: Production

- The Scene Of The Crime: Locations






Synopsis :




From Academy Award-winning director Steve McQueen ("12 Years a Slave") and co-writer and bestselling author Gillian Flynn ("Gone Girl") comes a blistering, modern-day thriller set against the backdrop of crime, passion and corruption. "Widows" is the story of four women with nothing in common except a debt left behind by their dead husbands' criminal activities. Set in contemporary Chicago, amid a time of turmoil, tensions build when Veronica (Oscar winner Viola Davis), Linda (Michelle Rodriguez), Alice (Elizabeth Debicki) and Belle (Cynthia Erivo) take their fate into their own hands and conspire to forge a future on their own terms. "Widows" also stars Liam Neeson, Colin Farrell, Robert Duvall, Daniel Kaluuya, Lukas Haas and Brian Tyree Henry.