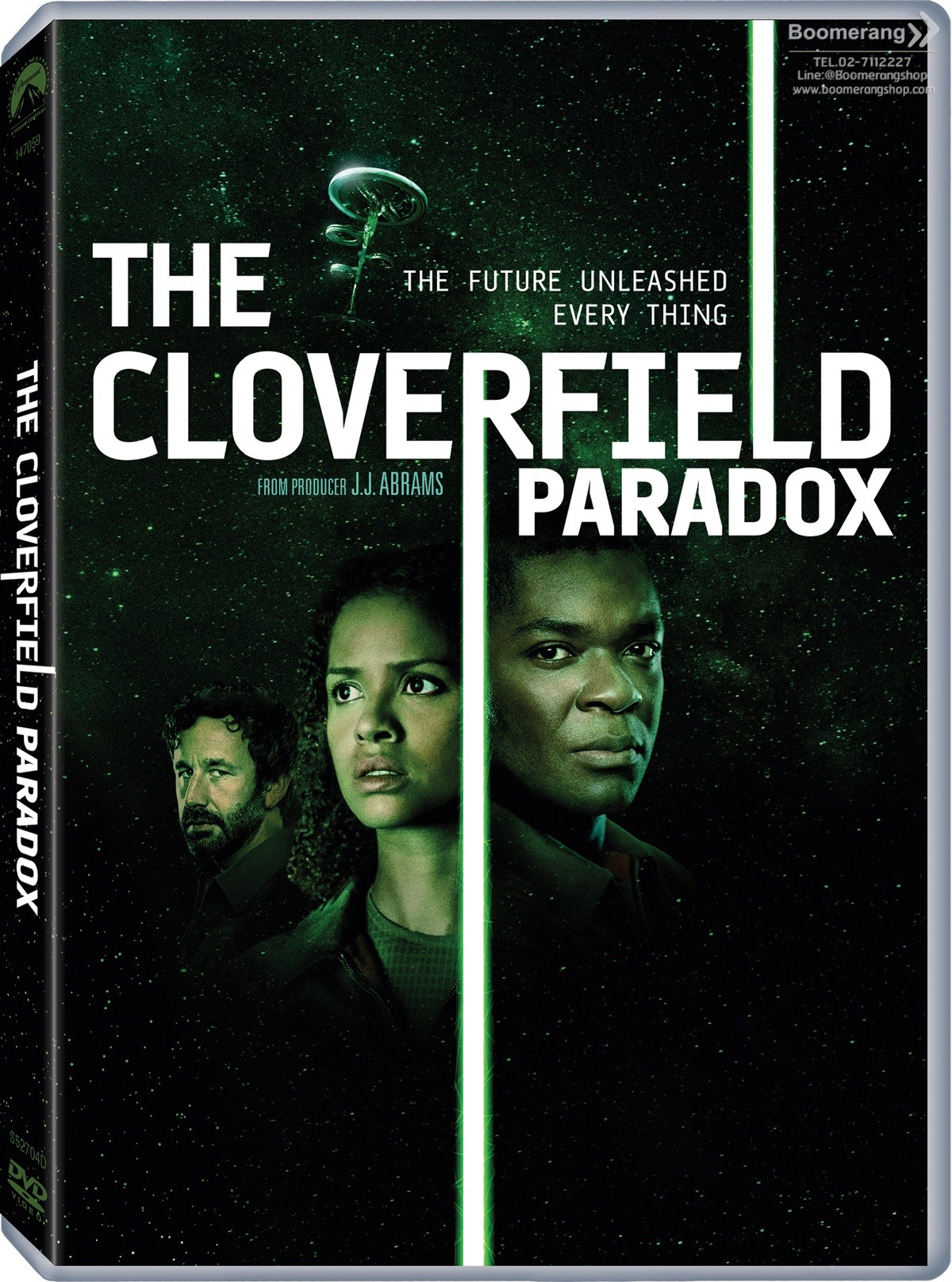 Click for larger image and over views
Cloverfield Paradox, The/เดอะ โคลเวอร์ฟิลด์ พาราด็อกซ์ (SE) (DVD มีซับไทย)(Boom Best Buy)
Format: DVD (3)
UPC: 8858988755571
Product Status
Shipping & Pickup

Checking stock...
SRP (Baht) :

359.00

Our Price (Baht) : 299.00
Promotion Price (Baht) :

39.00
Click to see shopping cart
details or checkout.

Release Date :

27/03/2019

Genres :

Horror, Sci-Fi, Thriller

Number of discs :

1

Package :

DVD

Rated :

PG-13
DVD

Run Time: 102 mins

Aspect ratio: Widescreen 2.40:1, 16:9 Letterbox

Audio: English 5.1, Japanese 5.1, Portuguese 5.1

Subtitles: English, Thai, Japanese, Portuguese




Special Features

- Things are Not as They Appear: The Making of The Cloverfield Paradox









Synopsis :




The third film in producer J.J. Abrams' thrilling Cloverfield franchise, The Cloverfield Paradox follows a group of scientists orbiting Earth on the brink of a devastating energy war. They prepare to test a device that could provide unlimited power or trap them in a terrifying alternate reality. The film features a sensational international cast including Daniel Bruhl (Captain America: Civil War), Elizabeth Debicki (Guardians of the Galaxy Vol. 2), Aksel Hennie (Hercules), Gugu Mbatha-Raw (A Wrinkle in Time), Chris O'Dowd ("Get Shorty"), John Ortiz (Silver Linings Playbook), David Oyelowo (Selma), and Ziyi Zhang (Crouching Tiger, Hidden Dragon).