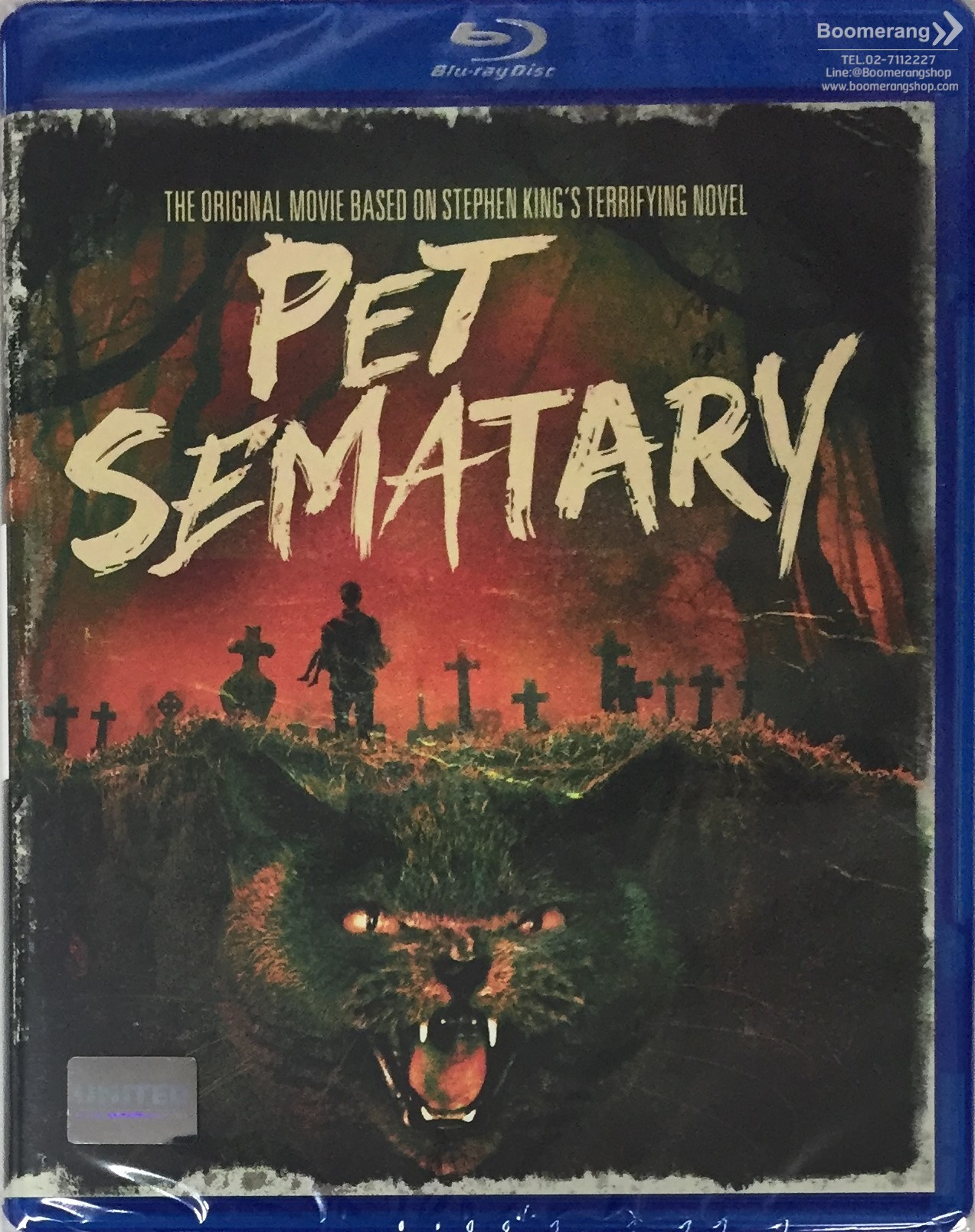 Click for larger image and over views
Pet Sematary (1989) (Remastered)/กลับจากป่าช้า (1989) (Blu-ray) (Blu-ray มีซับไทย)
Format: Blu-ray
UPC: 8858988755700
Product Status
Shipping & Pickup

Checking stock...
SRP (Baht) :

899.00

Our Price (Baht) : 849.00
Promotion Price (Baht) :

399.00
Click to see shopping cart
details or checkout.

Release Date :

27/03/2019

Genres :

Horror, Thriller

Number of discs :

1

Package :

Blu-ray

Rated :

R
Blu-ray

Run Time: 103 mins

Aspect ratio: 1080p HD Widescreen 1.78:1 Full Frame

Audio: English United States 5.1 DTS HD MA, Czech 2.0 Dolby Digital Stereo, Hungarian 2.0 Dolby Digital Mono, Russian 5.1 Dolby Digital Surround Voice Over

Subtitles: English-United Kingdom, Chinese-Cantonese, Chinese-Traditional Mandarin, Czech, Greek, Hungarian, Korean, Portuguese-European, Russian, Thai




Blu-ray Feature Film + Special Features

NEW 30TH ANNIVERSARY BONUS CONTENT

> FEAR AND REMEMBRANCE

A look back at this classic with the cast and crew of 2019's Pet Sematary.

> REVISITATION - NEW INTERVIEW WITH MARY LAMBERT

Director Mary Lambert shares memories of the movie.

> 3 NEW BEHIND-THE-SCENES IMAGE GALLERIES

Including NEVER-BEFORE-SEEN Storyboards

> PLUS

- Commentary by Director Mary Lambert






Synopsis :




Dr. Louis Creed, having just moved to Maine with his wife and two children, is heartbroken when he finds that his daughter's beloved cat has been hit by a truck and killed. Thankfully, a strange, elderly neighbor called Jud knows a secret that may spare the young girl's tears. He takes the dead cat to an ancient Indian burial ground that lies hidden in the surrounding hilltops; and when he buries the feline there, it comes back to life a few days later. But Louis can't be trusted with the secret, and, despite strong warnings that something horrible will happen, he uses the power of the burial ground to bring his son back from the dead.