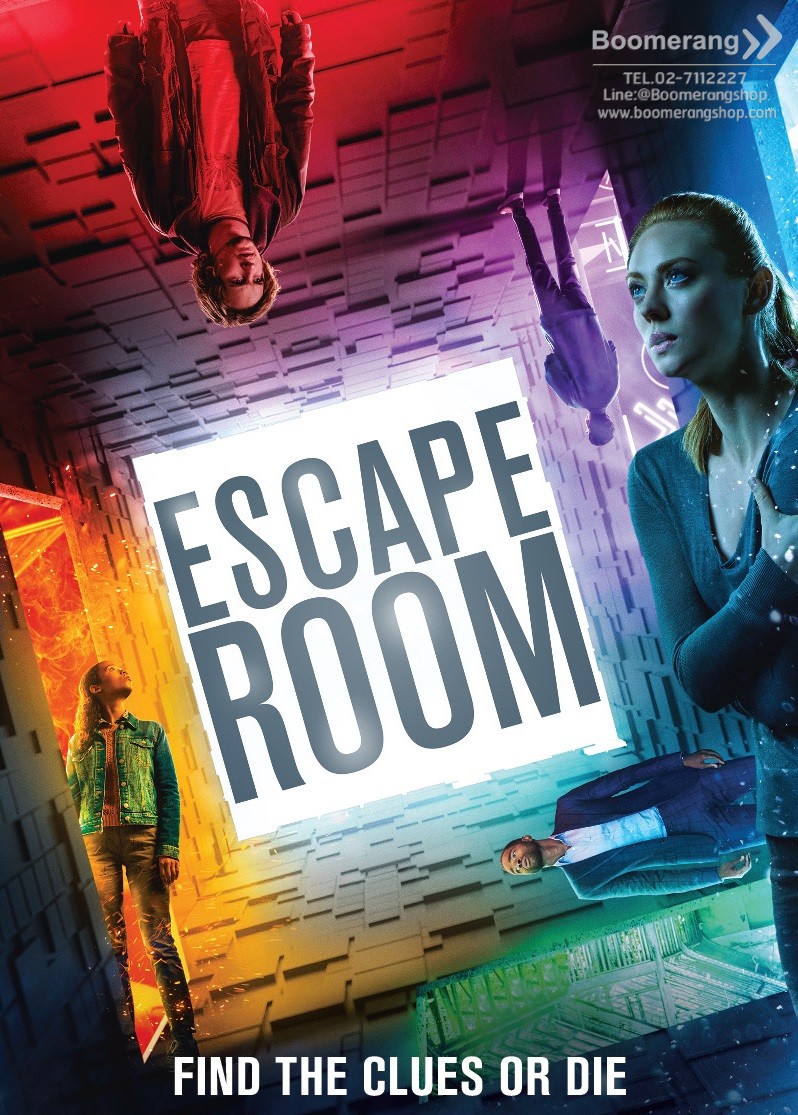 Click for larger image and over views
Escape Room/กักห้อง เกมโหด (SE)
Format: DVD (3)
UPC: 8859125501105
Product Status
Shipping & Pickup

Checking stock...
SRP (Baht) :

359.00

Our Price (Baht) :

189.00
Click to see shopping cart
details or checkout.

Release Date :

08/05/2019

Genres :

Action, Horror, Thriller

Number of discs :

1

Package :

DVD

Rated :

PG-13
DVD

Run Time: 100 mins

Aspect ratio: Anamorphic Widescreen 2.39:1

Audio: English 5.1, English DES AUD DS, Thai 5.1, French 5.1, French DES AUD DS, Spanish 5.1, Portuguese 5.1

Subtitles: English, English SDH, Thai, French, Portuguese, Chinese Simplified, Chinese Traditional, Korean, Malay




DVD Feature Film + Special Features

> 8 Deleted & Extended Scenes Including an Alternate Ending

> Game, Sets, Match - How the Rooms Were Created

> The Lone Survivors Featuring Cast and Crew






Synopsis :




An intriguing invitation bring six strangers together. Initially, they think they have gathered for a highly immersive escape room, but they soon make the sickening discovery that they are pawns in a sadistic game of life and death. Together, they move from one terrifying scenario to the next as they find clues and solve puzzles. But the players soon learn that exposing their darkest secrets may hold the key to survive.