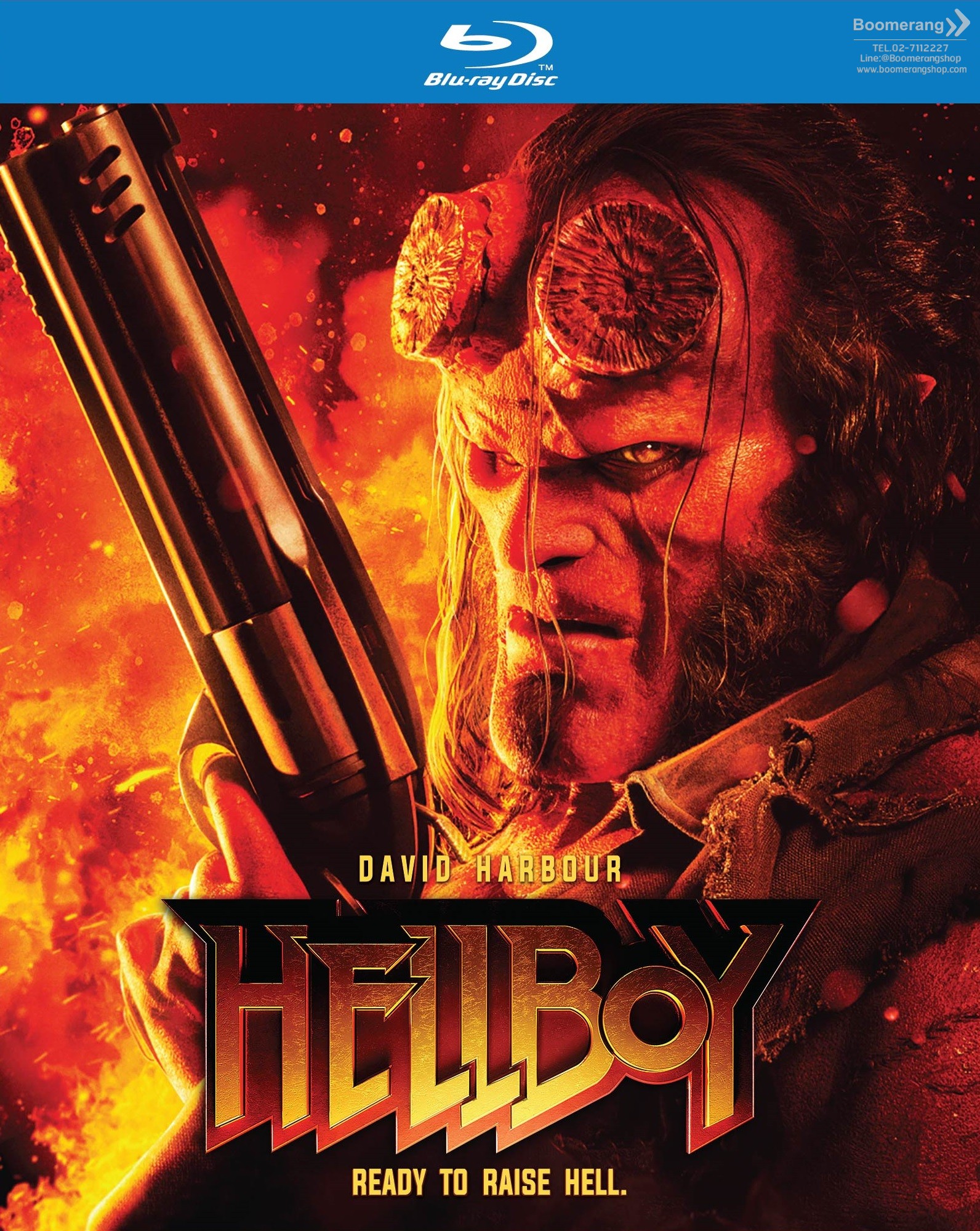 Click for larger image and over views
Hellboy (2019)/เฮลล์บอย ฮีโร่พันธุ์นรก 3 (Blu-ray) (BD มีเสียงไทย/ซับไทย)
Format: Blu-ray
UPC: 8859125503314
Product Status
Shipping & Pickup

Checking stock...
SRP (Baht) :

899.00

Our Price (Baht) : 699.00
Promotion Price (Baht) :

399.00
Click to see shopping cart
details or checkout.

Release Date :

04/09/2019

Genres :

Action, Adventure, Fantasy, Sci-Fi

Number of discs :

1

Package :

Blu-ray

Rated :

R
Blu-ray

Run Time: 120 mins

Aspect ratio: 1080p HD Widescreen 2.40:1

Audio: English Dolby Atmos 7.1, Thai DTS HD MA 5.1, Spanish Dolby 5.1, French Dolby 5.1

Subtitles: English, English SDH, Spanish, French SDH, Thai






Synopsis :




Hellboy is back, and he's on fire. From the pages of Mike Mignola's seminal work, this action packed story sees the legendary half-demon superhero (David Harbour, "Stranger Things") called to the English countryside to battle a trio of rampaging giants.




There he discovers The Blood Queen, Nimue (Milla Jovovich, Resident Evil series), a resurrected ancient sorceress thirsting to avenge a past betrayal. Suddenly caught in a clash between the supernatural and the human, Hellboy is now hell-bent on stopping Nimue without triggering the end of the world. Hellboy also features Ian McShane (John Wick), Daniel Dae Kim ("Hawaii Five-0" and "Lost"), and Sasha Lane (American Honey).