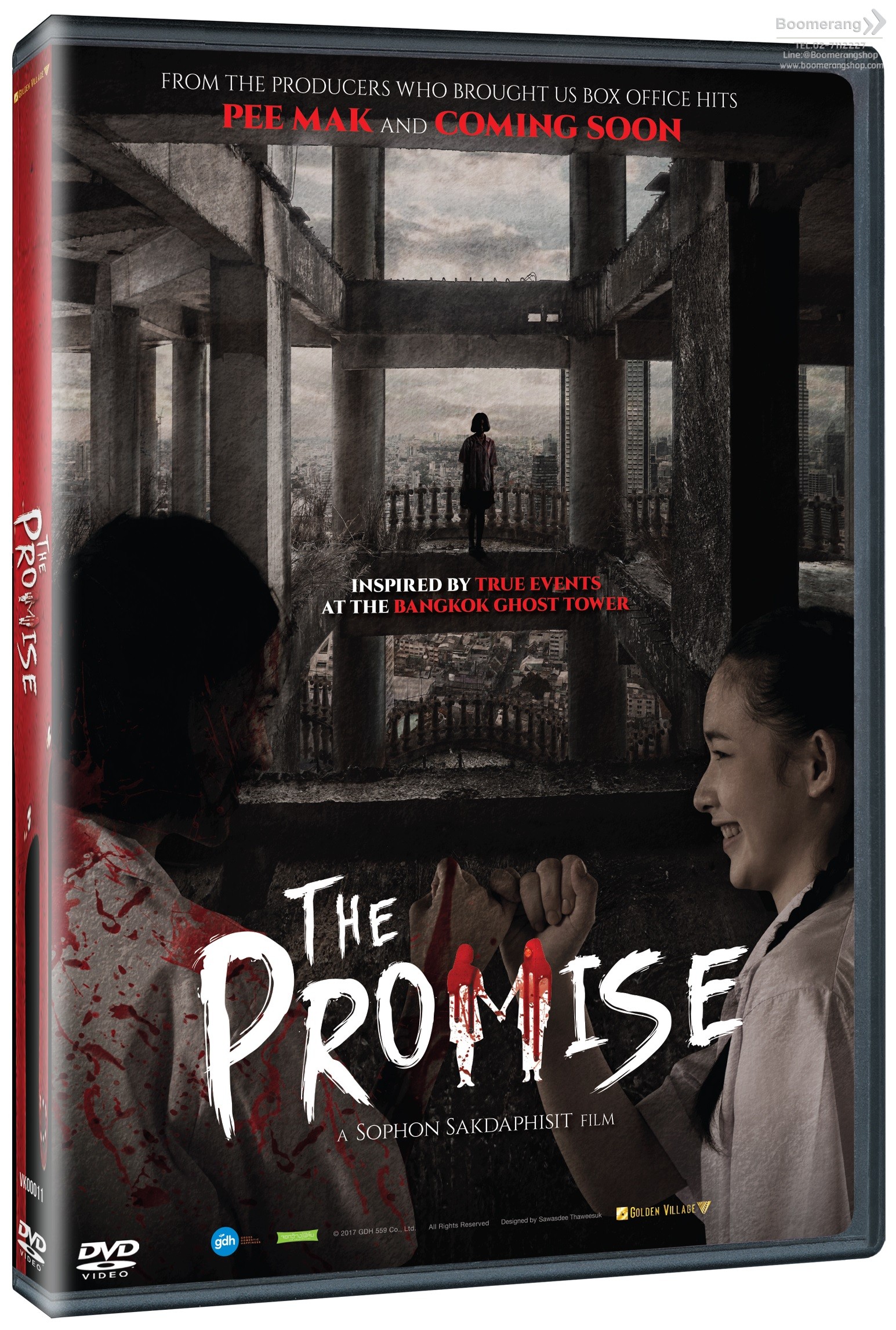 Click for larger image and over views
Promise, The/เพื่อนที่ระลึก (DVD Import)
Format: DVD (ALL)
UPC: VK00011
Product Status
Shipping & Pickup

Checking stock...
SRP (Baht) :

0.00

Our Price (Baht) :

329.00
Click to see shopping cart
details or checkout.

Release Date :

22/10/2019

Genres :

Drama, Horror, Thai, Thriller

Number of discs :

1

Package :

DVD

Rated :

PG-13
DVD

Run Time: 112 mins

Aspect ratio: Widescreen 16:9

Audio: Thai 5.1

Subtitles: Chinese, English






Synopsis :




In 1997, the financial crash, known in Thailand as the Tom Yum Goong Crisis, was a disastrous event that crept over Asia and left millionaires bankrupt overnight. A bright future which two best friends, Boum and Ib, pictured together fell apart when they found out that their families were going bankrupt. All of their assets were seized to satisfy their debts. The construction of a premium luxury condominium, which their parents jointly invested in, had been suspended. Unable to accept the harsh truth, they decided to end their lives together at the unfinished tower, where they promised to be together forever. In the end, Ib died all alone.




Twenty years later, Boum (Numthip Jongrachatawiboon) becomes a successful real estate entrepreneur. One day, she gets to visit the abandoned tower with her beloved daughter, Bell (Apichaya Thongkham). That night, however, Boum wakes up and finds Bell sleepwalking and talking to herself in the dark. Bell's sleepwalking condition continues to worsen every night. What concerns Boum the most is that Bell's action and words in her sleepwalking state frighteningly remind Boum of Ib. What measures will Boum take to release herself from the promise that binds her? "Promise me you won't leave me."