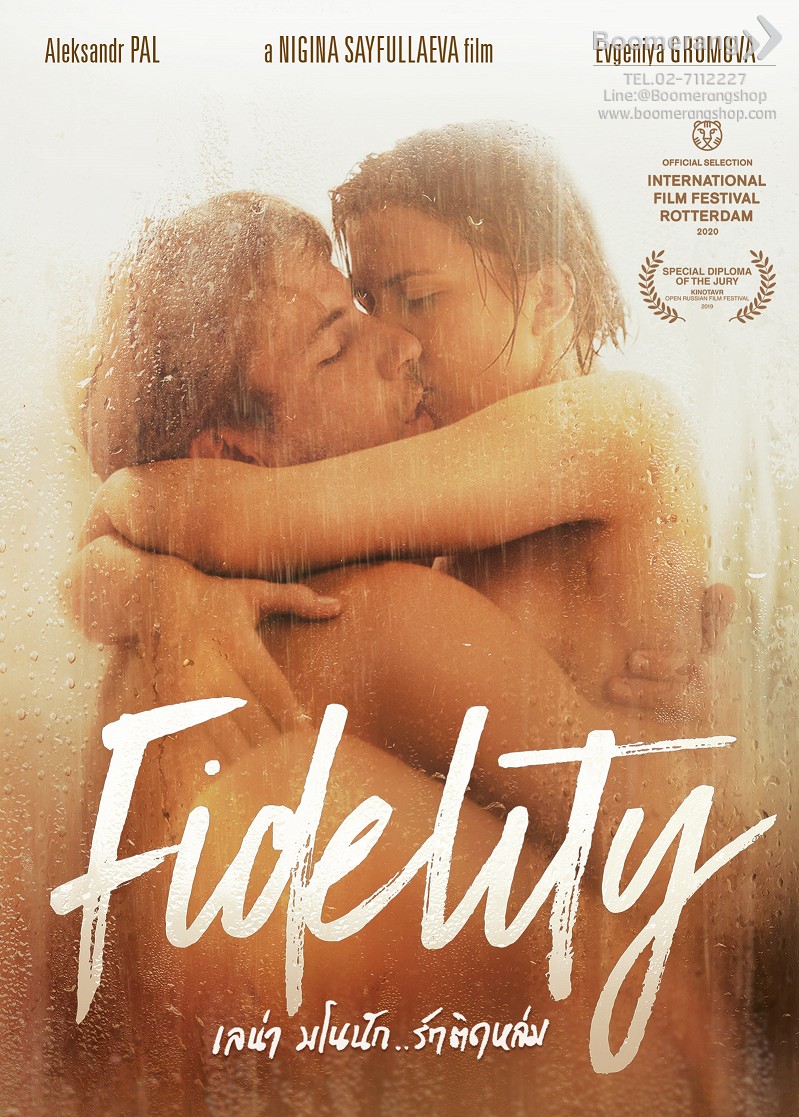 Click for larger image and over views
Fidelity/เลน่า มโนนัก รักติดหล่ม (SE) (มีเสียงไทย มีซับไทย) (Boom Best Buy)
Format: DVD (3)
UPC: 8859125600150
Product Status
Shipping & Pickup

Checking stock...
SRP (Baht) :

359.00

Our Price (Baht) : 289.00
Promotion Price (Baht) :

139.00
Click to see shopping cart
details or checkout.

Release Date :

15/12/2021

Aspect Ratio :

16:9 Anamorphic Widescreen

Language :

Russian 5.1,Thai 5.1

Subtitles :

English, Thai

Number of discs :

1

Package :

DVD
Actors :

Evgeniya Gromova, Aleksandr Pal, Marina Vasileva

Directors :

Nigina Sayfullaeva

Run Time :

82 Mins.

Synopsis :

"ผิดด้วยเหรอ ถ้าผู้หญิงคิดจะมีชู้!?" .

เลน่า สูตินรีแพทย์ที่ประสบความสำเร็จในชีวิต หากแต่กลับรู้สึกว่าชีวิตรักของเธอมีปัญหา เมื่อเธอสงสัยว่าแฟนหนุ่มอาจสานสัมพันธ์หญิงอื่น ความสับสนที่เกิดขึ้น จึงทำให้เธอตัดสินใจ แก้แค้นด้วยการสานสัมพันธ์สวาทกับผู้ชายไม่เลือกหน้า .

และนั้นคือจุดเริ่มต้นของเรื่องรักชุลมุนของผู้หญิงหัวใจเตลิด...พบบทสรุปสุดหวิวของภาพยนร์อีโรติกที่ครองใจสาว ๆ มาแล้วทั่วรัสเซีย . "Fidelity เลน่า มโนนัก...รักติดหล่ม"




By the age of 30, Lena was able to achieve good results in life. She worked as an obstetrician-gynecologist. Colleagues respected, and happy patients tried to thank her. Her personal life also developed quite safely. Husband Sergei worked as an actor in a drama theater, showed concern and did not interfere in affairs, but recently she began to notice serious changes in his behavior. Another fact is that they did not have sex. One day she reads one of her husband's text messages, she is convinced he is cheating on her. At one point, she does not stand up and in revenge cheats with a little-known man. For her, a new world unexpectedly opens up, filled with passion and incredible emotions, which she uses for her emotional state. But constant betrayal is becoming an integral part of double life.