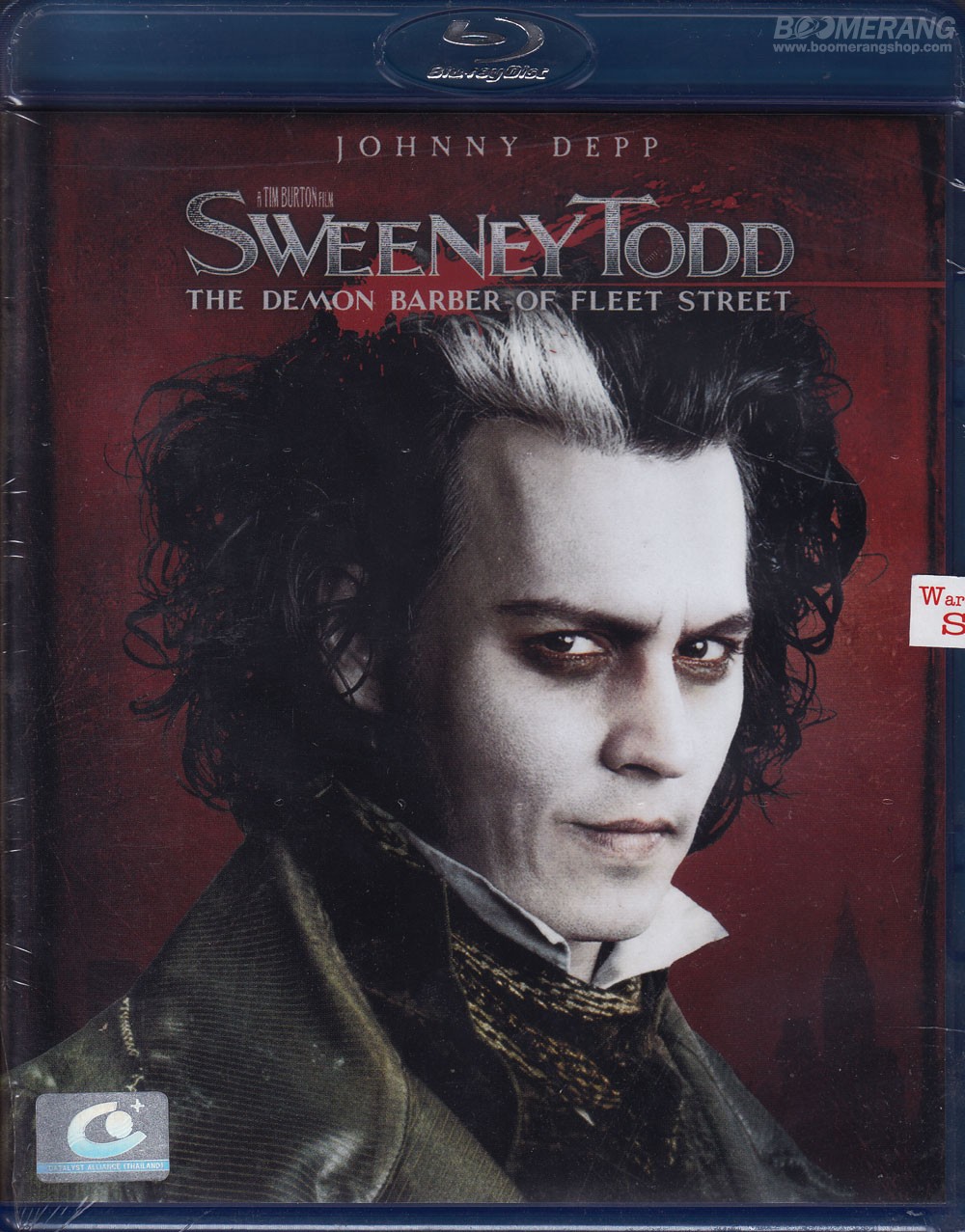 Click for larger image and over views
Sweeney Todd: The Demon Barber of Fleet Street (2007) (Blu-Ray) (มีเสียงไทย) (แคททาลิสท์)
Format: Blu-ray
UPC: 8856574058013
Product Status
Shipping & Pickup

Checking stock...
SRP (Baht) :

799.00

Our Price (Baht) :

699.00
Click to see shopping cart
details or checkout.

Release Date :

18/08/2009

Genres :

Horror, Musical

Aspect Ratio :

1080p High Definition 16x9 1.85 : 1

Language :

English Dolby TrueHD 5.1, English 5.1, Czech 5.1, Hungarian 5.1, Polish 5.1, Thai 5.1

Subtitles :

English, Czech, Hungarian, Polish, Thai, Turkish, ETC.

Number of discs :

1

Rated :

R
- Burton + Depp + Carter = Todd
- Sweeney Todd is Alive: The Real History of The Demon Barber
- HBO First Look: The Making of Sweeney Todd
- London Press Conference
- Musical Mayhem: Sondheim's Sweeney Todd
- Sweeney's London
- Designs for a Demon Barber
- Grand Guignol: A Theatrical Tradition
- A Bloody Business
- Razor's Refrain
- Photo Gallery
Actors :

Johnny Depp, Alan Rickman, Helena Bonham Carter, Timothy Spall, Sacha Baron Cohen

Directors :

Tim Burton

Studio :

Warner Bros. Pictures/DreamWorks Pictures

Run Time :

116 mins

Synopsis :

Set in an imaginative world that only Tim Burton and Johnny Depp could capture, Sweeney Todd has been hailed as a masterpiece by critics and audiences everywhere. Supported by a stellar cast including Helena Bonham Carter and Sacha Baron Cohen. Depp's "spellbinding" (NY Magazine) performance as Sweeney brilliantly elevates Burton's dark vision of a wronged man obsessed with revenge. Sweeney Todd is "mighty entertainment" (NY Post) that will win your heart with a vengeance.