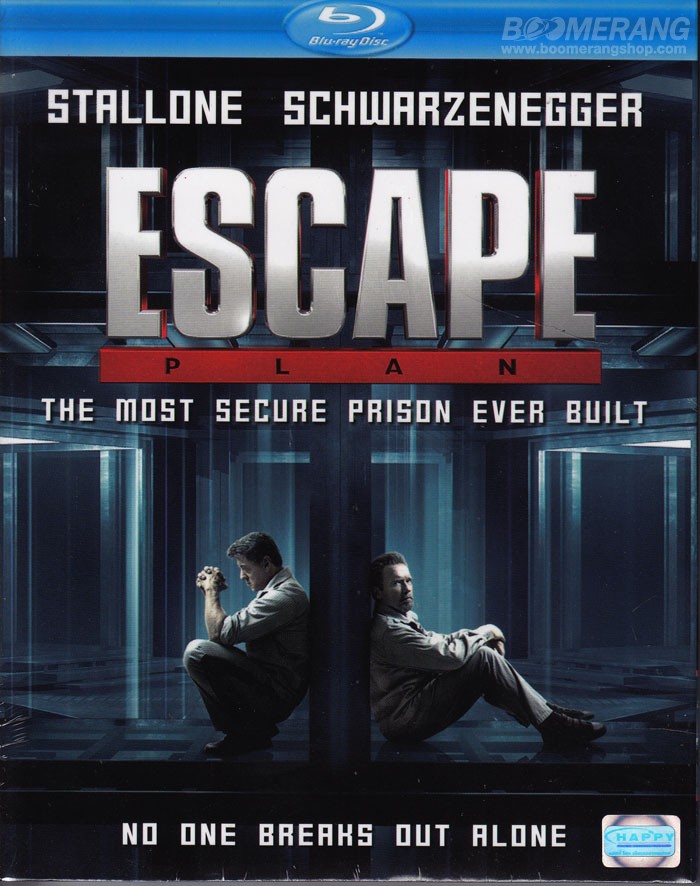 Click for larger image and over views
Escape Plan /แหกคุกมหาประลัย (Blu-ray 1 Disc)
Format: Blu-ray
UPC: 8858717220813
Product Status
Shipping & Pickup

Checking stock...
SRP (Baht) :

899.00

Our Price (Baht) :

599.00
Click to see shopping cart
details or checkout.

Release Date :

10/02/2014

Genres :

Action, Thriller

Aspect Ratio :

1080p Full HD Widescreen 1.78:1

Language :

English DTS HD MA 5.1, Thai DTS HD MA 5.1

Subtitles :

English, Thai

Number of discs :

1

Package :

BD, O-ring

Rated :

R
Actors :

50 Cent, Sylvester Stallone, Arnold Schwarzenegger

Directors :

Mikael Hafstrom

Studio :

Summit Entertainment, Emmett/Furla Films, Mark Canton Productions

Run Time :

110 mins

Synopsis :

One of the world's foremost authorities on structural security agrees to take on one last job: breaking out of an ultra-secret, high-tech facility called "The Tomb." Deceived and wrongfully imprisoned, Ray Breslin (Sylvester Stallone) must recruit fellow inmate Emil Rottmayer (Arnold Schwarzenegger) to help devise a daring, nearly impossible plan to escape from the most protected and fortified prison ever built. Escape Plan is the first pairing of action legends Sylvester Stallone and Arnold Schwarzenegger in leading roles, and co-stars Jim Caviezel, Curtis "50 Cent" Jackson, Vinnie Jones and Vincent D'Onofrio.