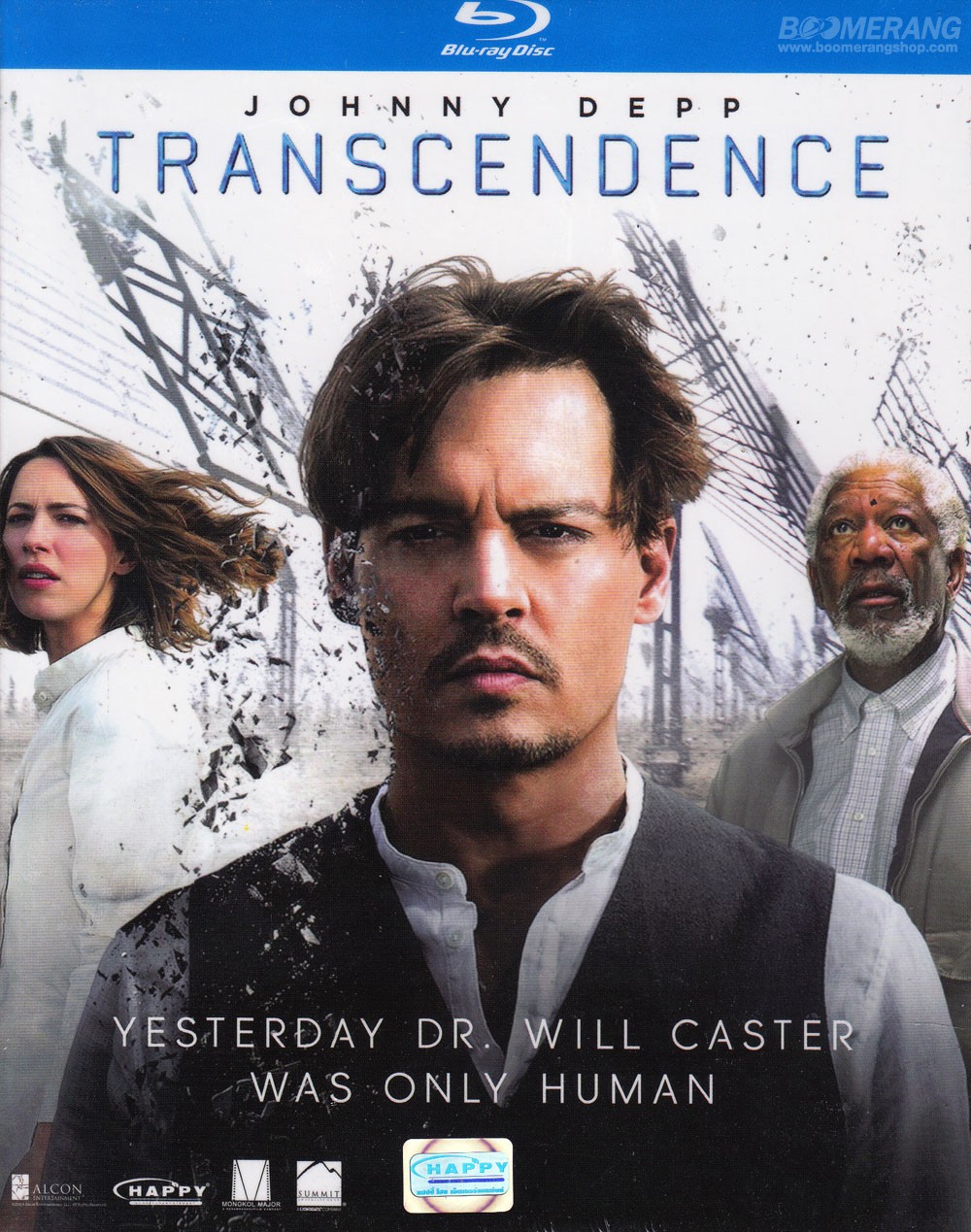 Click for larger image and over views
Transcendence /คอมพ์สมองคนพิฆาตโลก (Blu-ray)
Format: Blu-ray
UPC: 8859125400866
Product Status
Shipping & Pickup

Checking stock...
SRP (Baht) :

899.00

Our Price (Baht) : 599.00
Promotion Price (Baht) :

199.00
Click to see shopping cart
details or checkout.

Release Date :

31/07/2014

Genres :

Drama, Sci-Fi, Thriller

Aspect Ratio :

1080p HD 1.78:1

Language :

English DTS HD MA 5.1, Thai DTS HD MA 5.1

Subtitles :

English, Thai

Number of discs :

1

Package :

Blu-ray

Rated :

PG-13
- What is Transcendence?: The concept of "transcendence" is discussed by cast and filmmakers as we look inside the film's exploration of Artificial Intelligence and the Singularity.

- Wally Pfister: A Singular Vision - Step inside the creative process of director Wally Pfister to see how he juggles the dazzling, technologically advanced visuals along with guiding the cast through their intense character arcs.

- Guarding the Threat: Join the debate on the benefits and dangers of "transcendence."

- The Promise of A.I.: Learn about the amazing potential of A.I. from scientists and the filmmakers.

- Viral Videos: "It's Me"

- "Singularity"

- "R.I.F.T."
Actors :

Kate Mara, Rebecca Hall, Paul Bettany, Johnny Depp, Morgan Freeman

Directors :

Wally Pfister

Studio :

Alcon Entertainment, DMG Entertainment, Straight Up Films

Run Time :

119 mins

Synopsis :

A brilliant innovator in the field of Artificial Intelligence becomes the bridge in the gap between man and machine in this sci-fi thriller starring Johnny Depp. His entire career, Dr. Will Caster (Depp) has been working toward one goal -- to create a machine possessing the entire spectrum of human emotions, and the collective intelligence of every person who has ever lived. But while Dr. Caster's unorthodox experiments have made him famous in scientific circles, a radical anti-tech group known as Rift is determined to stop him at all costs. In the midst of an attack on A.I. labs across the United States, one Rift agent manages to shoot Dr. Caster with a radioactive bullet, ensuring his death. Little did Rift realize that their efforts to destroy Dr. Caster would only make him stronger than they ever could have imagined, because before he dies, his wife Evelyn (Rebecca Hall) and best friend Max (Paul Bettany) successfully transfer Dr. Caster's consciousness into a computer, where his hunger for knowledge and power transforms him into an unstoppable force of sentient energy inhabiting every computer and electrical system on the planet. Morgan Freeman co-stars.