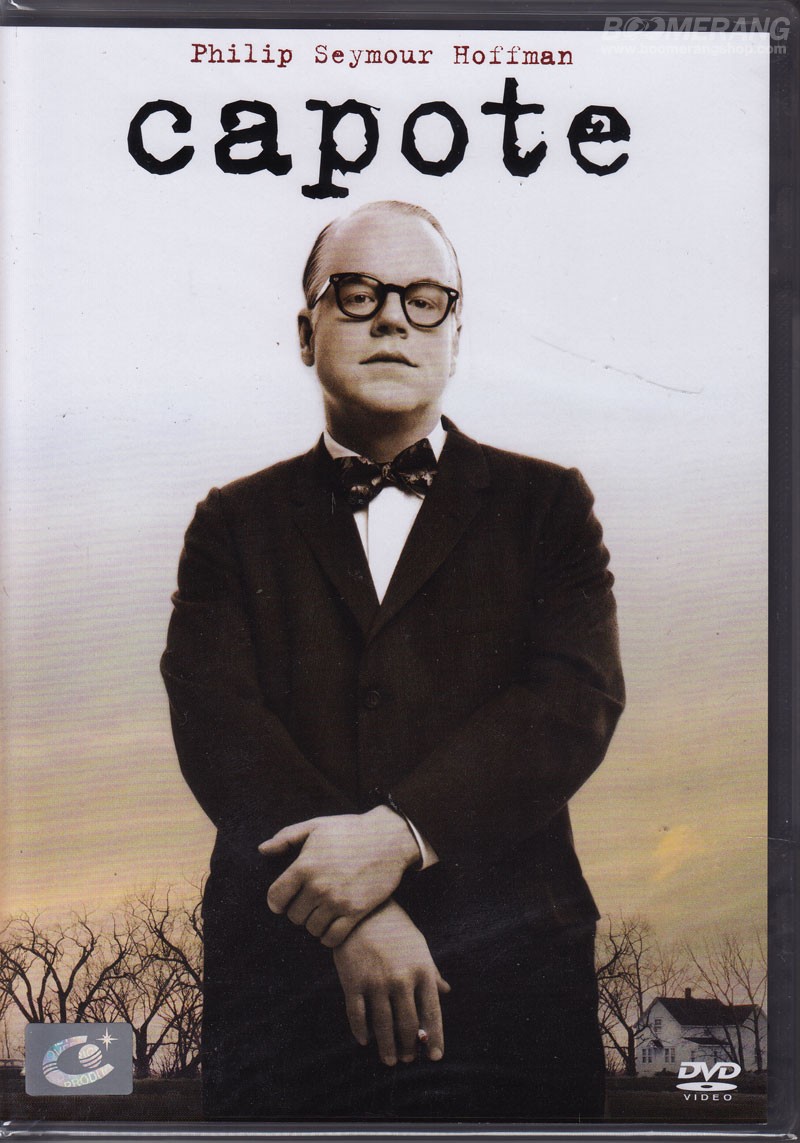 Click for larger image and over views
Capote (2005) /คาโพที
Format: DVD (3)
UPC: 8858988814667
Product Status
Shipping & Pickup

Checking stock...
SRP (Baht) :

299.00

Our Price (Baht) :

189.00
Click to see shopping cart
details or checkout.

Release Date :

12/06/2014

Genres :

Drama

Aspect Ratio :

Widescreen 16:9 | 2.55:1

Language :

English 5.1, Spanish 5.1, Portuguese 5.1

Subtitles :

English, Thai, Korean, Mandarin, Indonesian

Number of discs :

1

Package :

DVD

Rated :

R
- 2 Behind the Scenes Documentaries

- "Answered Prayers" - a documentary on Truman Capote

- Phillip Seymour Hoffman and Director Bennett Miller Commentary

- Director Bennett Miller and Cinematographer Adam Kimmel Commentary
Actors :

Philip Seymour Hoffman, Clifton Collins, Jr., Mark Pellegrino, Chris Cooper, Bob Balaban, Catherine Keener, Bruce Greenwood

Directors :

Bennett Miller

Studio :

Sony Pictures Classics, A-Line Pictures, Cooper's Town Productions

Run Time :

114 mins

Synopsis :

In November, 1959, the shocking murder of a smalltown Kansas family captures the imagination of Truman Capote (Philip Seymour Hoffman), famed author of "Breakfast at Tiffany's."




With his childhood friend Harper Lee (Catherine Keener), writer of the soon-to-be published "To Kill a Mockingbird," Capote sets out to investigate, winning over the locals despite his flamboyant appearance and style. When he forms a bond with the killers and their execution date nears, the writing of "In Cold Blood," a book that will change the course of American Literature, takes a drastic toll on Capote, changing him in ways he never imagined.




Stellar performances from Hoffman and Keener, as well as Academy Award winner Chris Cooper (Adaptation) are why critics are calling Capote a "must-see movie."